OPEN-CALL: CURATORIAL PROPOSALS FOR CONTEMPORARY ART EXHIBITION IN VIETNAM

Deadline 30 September 2021

Nguyen Art Foundation (NAF) invites curators working in Vietnamese contemporary art to submit proposals for NAF's next exhibition in Vietnam. The proposals should consider a creative approach to curatorial research and respond to contemporary issues or concerns.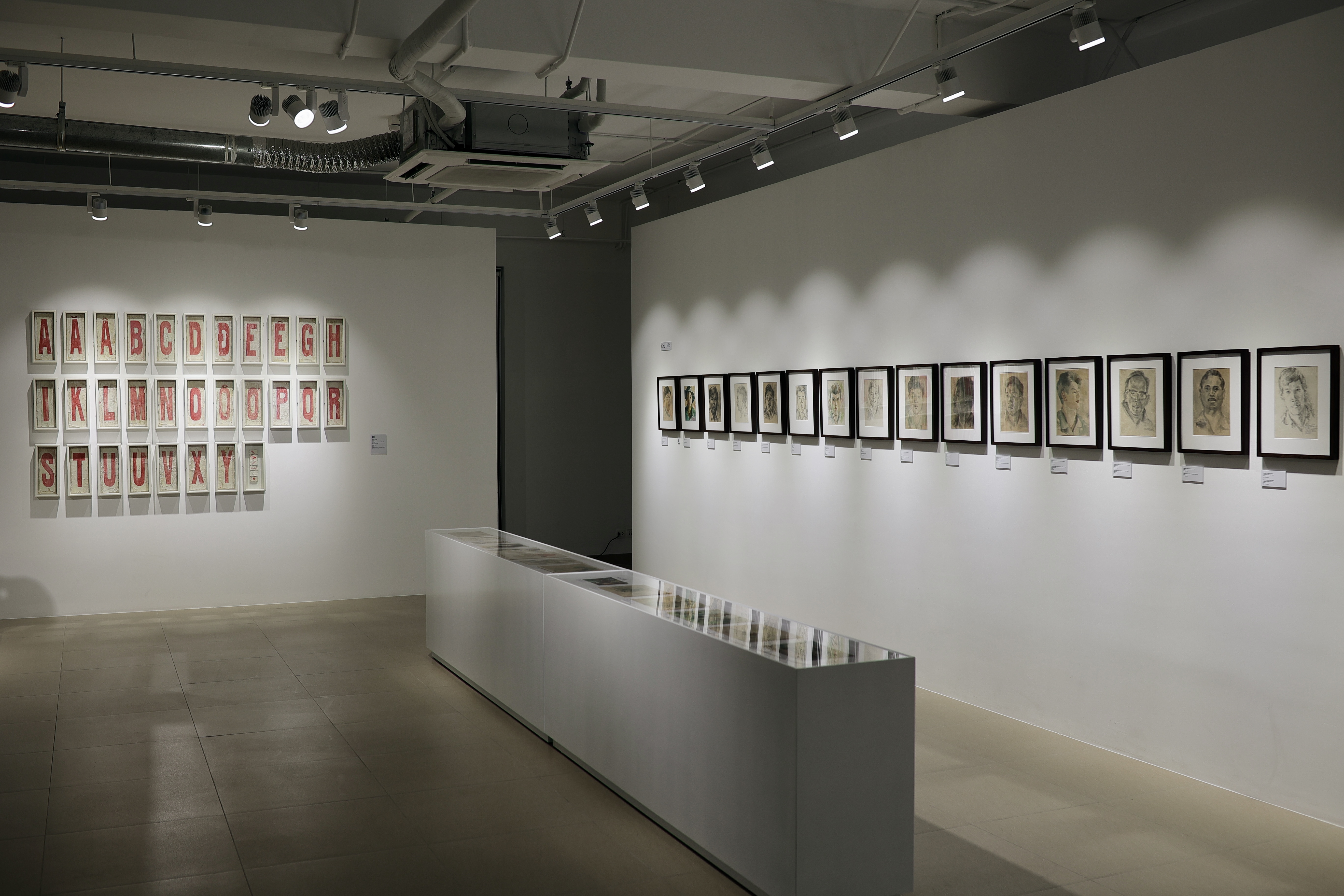 Established in 2018, NAF was born from a desire to support the artistic community of Vietnam. The foundation aims to expand the possibilities for contemporary art in Vietnam by facilitating global exchange that enriches not only individual practices but engages the overall growth of the Vietnamese art scene.

The exhibition will take place from January 2022 until July 2022 at the two dedicated Art Spaces of EMASI Schools in Ho Chi Minh City, Vietnam.

More information on the venue and NAF can be found on the website nguyenartfoundation.com.

WHO CAN APPLY

● Emerging and established curators (individuals or collectives) working with Vietnamese contemporary art;

● Curators with an understanding of the social, political, and historical context of Vietnam and its contemporary art;

● Curators who can embed education into the exhibition; curators must align with NAF's educational vision;

● Preferably Vietnam-based, but curators are not required to be based in Vietnam but must be available to work remotely and plan, set up, and speak in the exhibition opening remotely.

WHAT TO CONSIDER IN YOUR PROPOSAL

● Artworks are required to be selected from the collection of the Nguyen Art Foundation;

● A mix of different mediums: photo, film, installation, paintings, performances, etc;

● The proposed exhibition must not have been presented before;

● The proposal must include plans for an educational program. These include artist/curator talks, panel discussions, workshops for students, etc.

SELECTION PROCESS

Selection will be based on the artistic and intellectual merit of application as well as the feasibility of presenting the show between January and July 2022. Shortlisted applicants will be contacted to refine their proposals or answer specific questions from the selection panel about their projects. The successful proposal will be announced by October 2021.

COMPENSATION

The successful proposal will receive the equivalent of USD 5,000 (five thousand American dollars) as a curator's fee. The Nguyen Art Foundation will cover all other costs related to the project's installation, promotion, and educational program.

SELECTION PANEL

The applications will be reviewed by the Foundation's members and advisors.

SUBMISSION REQUIREMENTS

Applicants must submit the following documents in PDF.

● A 100-word summary of the proposed project;

● A detailed statement about the concept of the exhibition (no longer than 500 words);

● A list of proposed artists and artworks;

● CV of the curator(s) highlighting relevant projects;

● A draft budget;

○ Shortlisted candidates will be required to present a detailed budget.

Applications should be emailed to nguyenartfoundation@gmail.com with the subject 'Open Call - Exhibition Proposal' by 30 September 2021.



-----

DETAILED SCOPE OF THE JOB

● Develop a curatorial proposal for a two-chapter exhibition at two Art Spaces;

● Create a vision for selecting artists and their artwork;

● Develop an educational program for students; coordination of students' participation, organizing events, and promotion;

● Create the layout and design for the two-chapter exhibition;

● Execute and develop the two-chapter exhibition;

● Develop wall text, artworks tags, and other relevant materials for the exhibition;

● Create content for exhibition catalog (curatorial statement, artists bios, etc);

● Accompany installation of artworks;

● Prepare speech and program for the exhibition opening.
the Nguyen Art Foundation © 2020. All rights reserved. / Đã đăng ký bản quyền.