Form follows function 1 / Hình khối theo sau công năng 1


2013
Video
Nine channel video
Jenette, 5'02"
Saarinen ans Sonora, 0'24"
The ball tree, 1'00"
Jingzi, 0'33"
Chair whiplashers, 0'57"
Mackintosh, 0'57"
The hedge, 4'42"
Orgone et Cinni, 0'31"
The worm, 3'25"
Regis Golay
Contemporary Art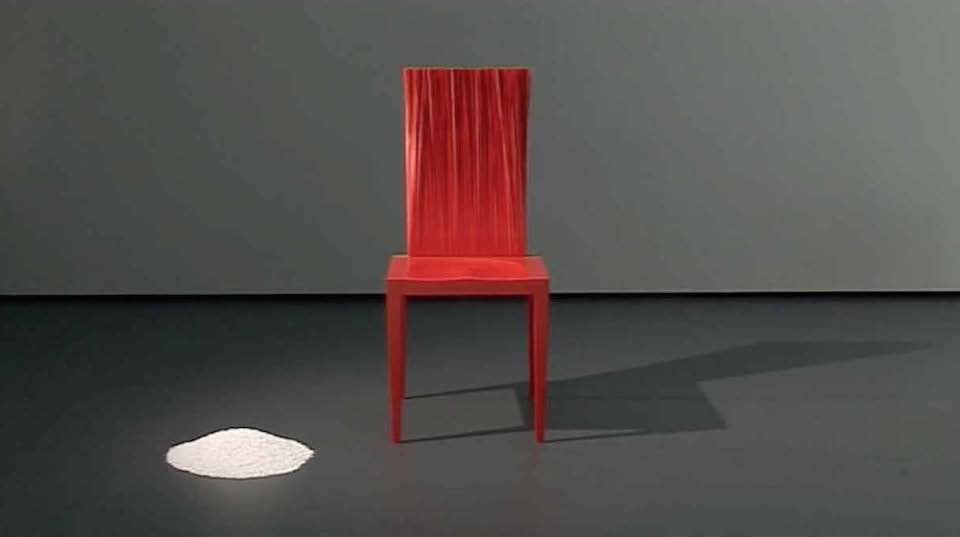 Swiss photography artist Regis Golay's work both confronts and accepts a relationship between clients and photographers. Human bodies appear in a dispassionate and often subservient relation to the surrounding products: peering out, being consumed, or passively serving as framing devices. In his videos, objects are mobile or formidable, interacting with static or impotent bodies. The ability to instantly capture a subject, and the photograph's tendency, more so than other artworks, to attach this representation to its entire referent, is deliberate and problematic. We don't imagine ourselves as condensable into one image, yet we carry totemic images of others in our wallets or on our phones, standing in for and compromising the person's whole. figures, forms, contraptions emphasises this selective portrayal, extracting visual and narrative distortions from an apparently non-fictive medium. (Text courtesy of the artist)

The work is permanently on show in the Regis Golay Room at the Renaissance International School Saigon.

--

2013
Video
Video chín kênh
Jenette, 5'02"
Saarinen ans Sonora, 0'24"
The ball tree, 1'00"
Jingzi, 0'33"
Chair whiplashers, 0'57"
Mackintosh, 0'57"
The hedge, 4'42"
Orgone et Cinni, 0'31"
The worm, 3'25"
Regis Golay
Nghệ Thuật Đương Đại

Nghệ sĩ nhiếp ảnh người Thụy Sĩ Regis Golay tạo nên các tác phẩm nửa đối đầu nửa chấp nhận mối quan hệ giữa khách hàng và thợ ảnh. Các cơ thể người hiện lên một cách hờ hững và có phần khúm núm trước những đồ vật xung quanh: họ bị che khuất, bao trùm, hay đứng làm khung nền một cách thụ động. Trong các video của anh, đồ vật là thứ dịch chuyển và có sức nặng, tương tác với những cơ thể yếu ớt hay bất động. Việc nhiếp ảnh có khả năng lưu giữ vật thể trong tích tắc, cũng như có xu hướng dùng hình ảnh đơn lẻ làm đại diện cho toàn thể phức hợp, luôn đầy chủ đích và bất cập. Mặc dù chúng ta không gói gọn bản thân mình vào chỉ một hình ảnh, chúng ta lại luôn mang theo những hình ảnh của người khác trong ví hay điện thoại; chính việc 'thế chân' này đã can thiệp vào phẩm chất toàn vẹn của những người đó. hình, khối, vật tạm thế góp phần tô đậm thêm seri chân dung này, gạn lọc ra từ một phương tiện tưởng chừng phi-hư cấu những xuyên tạc về thị giác và tự sự. (Phần miêu tả của nghệ sĩ)

Tác phẩm này được đặt trong Phòng Regis Golay tại Trường quốc tế Renaissance Saigon.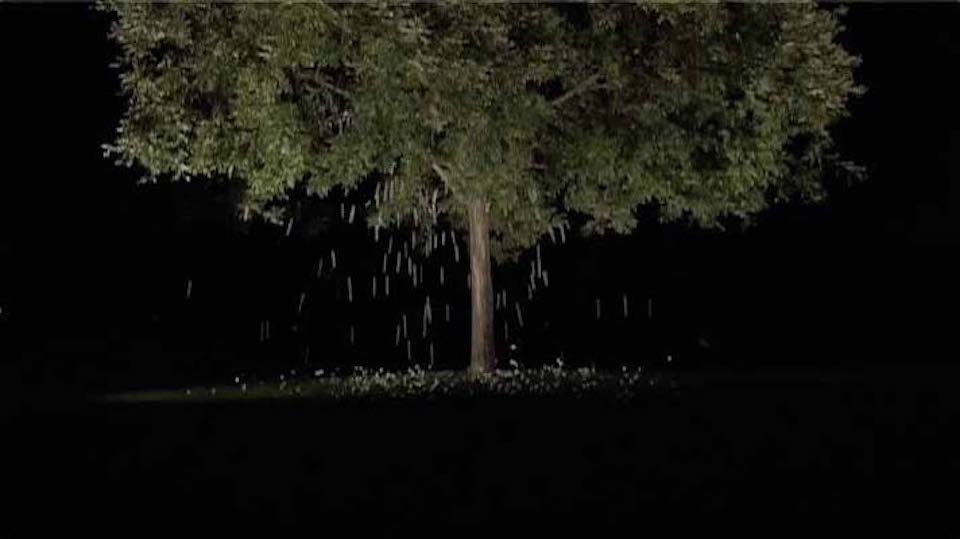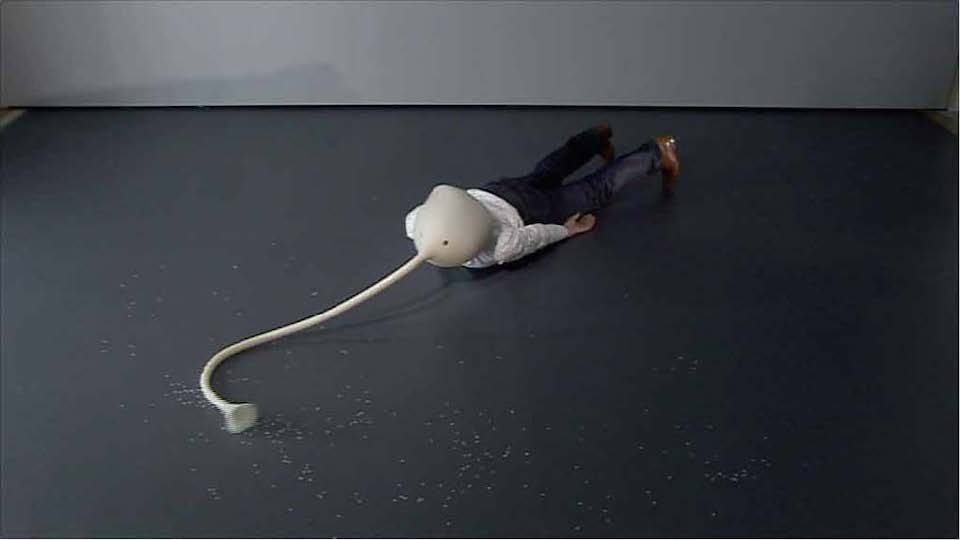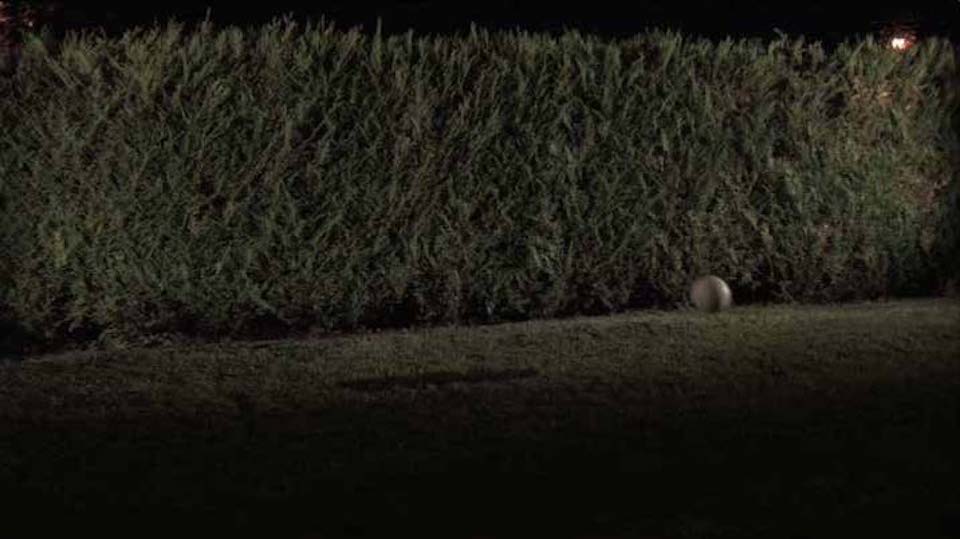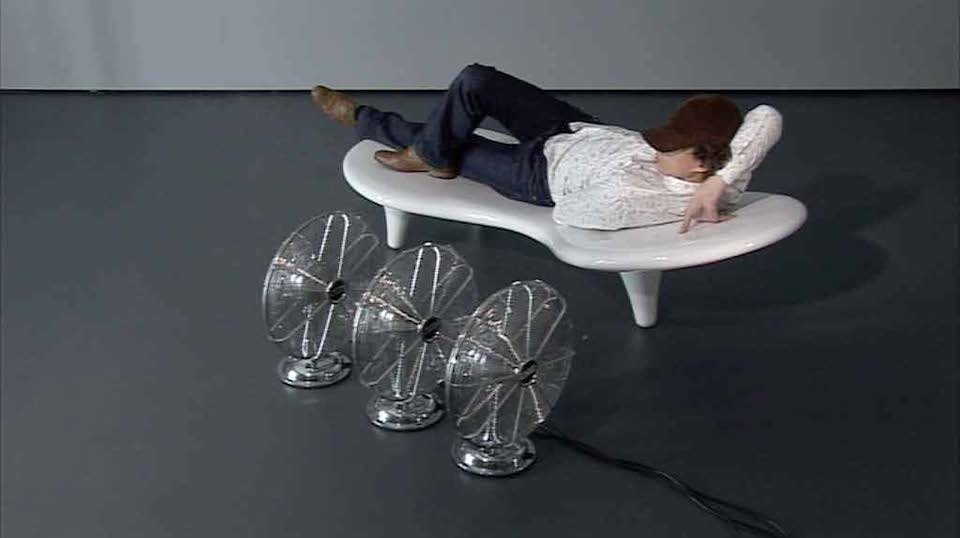 the Nguyen Art Foundation © 2020. All rights reserved. / Đã đăng ký bản quyền.