NAF Panel Discussion: Vietnamese Identity in the Globalized World


The Nguyen Art Foundation is thrilled to bring the first of a series of panels discussing cultural and social aspects shaping Vietnamese society. These panels will bring together a broad range of individuals including artists, cultural producers and activists working and living in Vietnam and abroad.

Vietnam has been moulded throughout centuries of interactions with diverse cultures and most recently with the increase of Vietnamese citizens living abroad and overseas Vietnamese making the way back.

'Vietnamese Identity in the Globalized World' explores the notion of Vietnamese identity and asks how the globalized world shapes the idea of home, cultures and values.




Thursday, 17 December 2020
7:00 - 9:00 pm

MoT+++ trash
Saigon Domaine, ground floor
1057 Binh Quoi, ward 28, district Binh Thanh
HCMC, Vietnam


Panellists:


Dinh Q. Lê

Born in Ha-Tien, Vietnam, Lê received his BA in Art studio at UC Santa Barbara and his MFA in Photography and Related Media at The School of Visual Arts in New York City. In 1994, Lê returned to Vietnam and in 1997 Lê settled down full time in Ho Chi Minh City.

Lê's artistic practice consistently challenges how our memories are recalled with context in contemporary life. Whether he provokes the dominance of film and media in the creation of historical legacy; the confluence of cultural tradition and contemporary tragedy in his woven photographs; the re-placement of everyday urban objects into artistic wonders; or by documenting the un-chronicled stories of those who endured the first helicopter war - what all of these artistic investigations elucidate is a commitment to the artistic process as a means of excavating history, in the uncovering and revealing of alternate ideas of loss and redemption.

Lê's work has exhibited worldwide. His solo exhibitions include, Memory for Tomorrow at Mori Art Museum, Tokyo and travelled to Hiroshima City Art Museum; A Tapestry of Memories: The Art of Dinh Q. Lêat the Bellevue Art Museum, Washington State; Destination for the New Millennium,The Art of Dinh Q. Lêat the Asia Society, New York, and Project 93: Dinh Q. Lêat Museum of Modern Art (MoMA); New York. Monuments and Memorials, Singapore Tyler Print Institues; True Journey Is Return, San Jose Museum of Art, CA.

He was also included in the 55th International Short Film Festival Oberhausen, 2009 City Visions Festival, Mechelen, Belgium; 2008 Singapore Biennale; Thermocline of Art exhibition at ZKM in Germany; the 5thAsia Pacific Triennial at Gallery of Modern Art in Brisbane Australia; The Gwangju Biennial 2006, Korea; Delays and Revolutions, Venice Biennale 2003; in dOCUMENTA (13) 2012; and the 2013 Carnegie International; The Manif d'art 9 – La Biennale de Québec 2019; The Setouchi Triennale 2019.

Besides being an artist, Lê also founded Untitled, a by invitation only residency program in Ho Chi Minh City 2005-2006, co-founded Vietnam Art Foundation-VNFA in 2005, an organization that supports Vietnamese artists and promotes artistic exchange between cultural workers from Vietnam and around the world. Through funding from VNFA, Lê co-founded the not for profit San Art in 2007, one of the most important art organization in Vietnam. Lê was awarded the 2010 Visual Art Laureate, Prince Claus Fund, Amsterdam. Lê was the recipient of the Rockefeller Foundation's 2014 Bellagio Creative Arts Fellows.



Minh Anh Nguyen

Minh Anh is a third year student at Boston University, studying photojournalism and sociology. She is a core member of Viet Activism – a Vietnamese youth organization aimed at updating and providing information on social issues to our community. Her experiences interchanging between cultural mindsets has informed her open-minded perspective as a youth activist and her involvement in social impact work.



Sen Nguyen
Vietnamese journalist covering development, human rights, the environment and most recently the pandemic. Her works have been published on South China Morning Post, Al Jazeera, Thomson Reuters Foundation, VnExpress and others. Her broadcast commentary has also been featured on the UK's ITV news podcast and Al Jazeera's The Stream show.
Sen Nguyen's Portifolio
Moderator: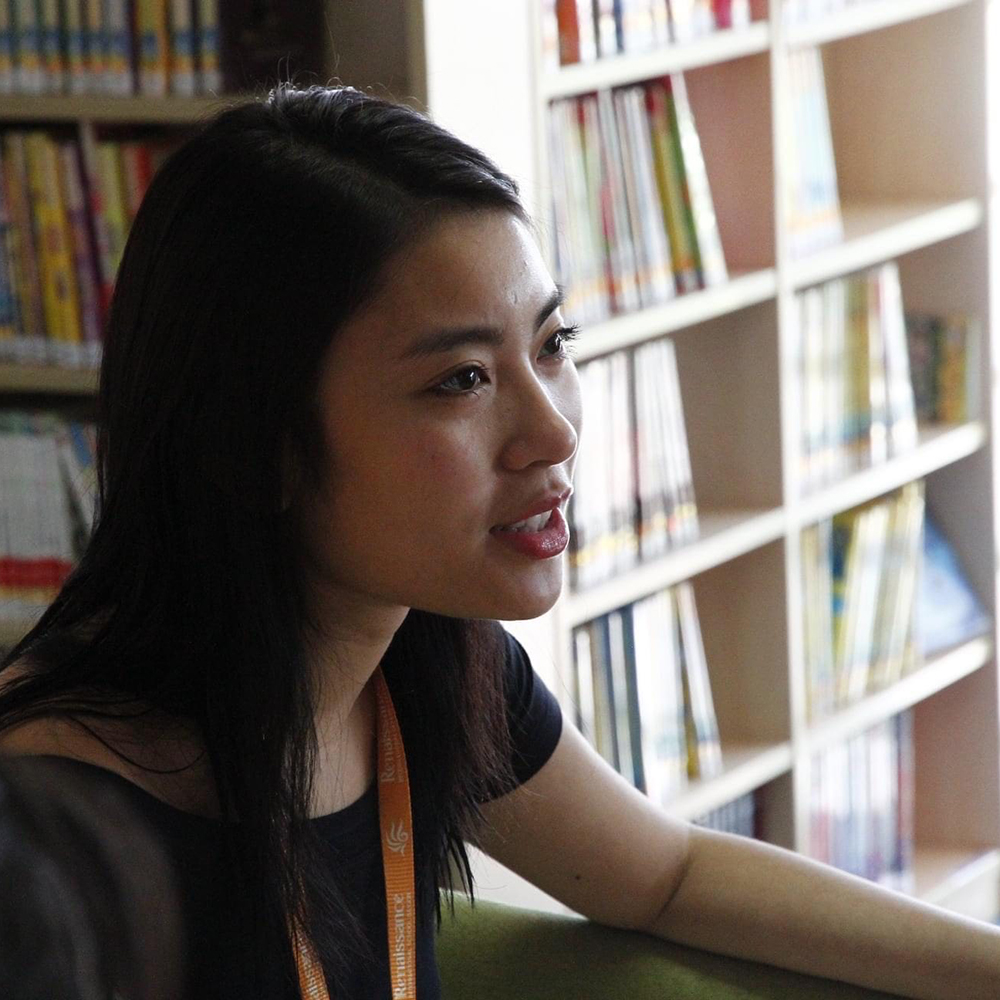 Thy Nguyen

Thy is a Vietnamese-American and first-generation immigrant— originally born in Saigon, Vietnam and later moving to Houston, Texas in 2012. She is currently pursuing a Bachelor of Science (B.S.) degree in Business Administration from Babson College (May 2021 graduation).

As an Asian immigrant in America, over the years, she has developed a passion for social change for marginalized groups. Her works include a cultural book called Origins: An Immigrant's Journey in America. Her works mainly lie in social impact—including culture and identity. Whether it be through writing or other projects, she wants to create vehicles for others to feel supported, included, and understood.
Presented by:
Partners:


Media Partner:

Art Republik Vietnam










Nguyen Art Foundation © 2022. All rights reserved. / Đã đăng ký bản quyền.