Physicality


2013
Installation
Wall mortar from Room 1, glass from Utopia work, cactuses from Ba Vi National Park, and wooden pedestal from Dong Ky Village
10 pieces in variable dimensions
Tuan Mami (Tuấn Mami)
Contemporary Art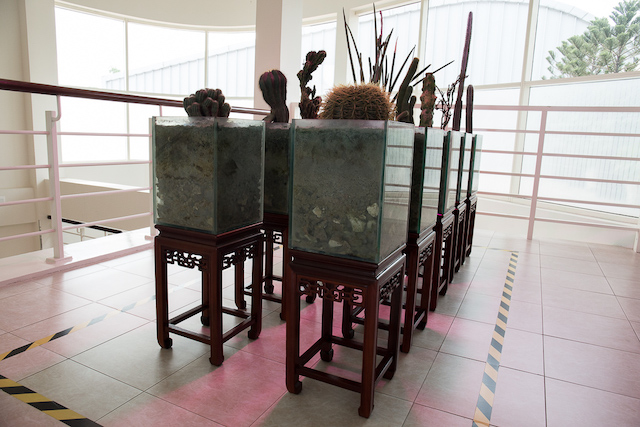 The artwork is based on research at an abandoned Pharmaceutical Factory II, which originated from Army Medical Department Pharmaceutical Factory. The permeation of perennial chemicals makes the room reeked of medicines and it is deeply ingrained in the humid walls, creating a haunting about life, death and the invisible existence of the physical world. I collect the perennial chemical plaster from the wall, mash it into new soil and grow on it with suitable cacti. Through the retention and transformation of material, the material itself becomes a historical existence; a haunting memory and a new story has begun. The new faith in a physical world gradually transforms into a belief, an obsession with the natural law of reincarnation, despite what we want or do not want to accept. (Text courtesy of the artist)

The work is permanently on show at the Renaissance International School Saigon.


the Nguyen Art Foundation © 2020. All rights reserved.