Socrates' Apology

2018-ongoing
Installation
Marker on silk cocoon, wood and plexiglass box, vintage school desk, copy of Socrates' Apology, notebook and pen
Dimensions variable
Cam Xanh




Instructions:

Each participant can come in the room one at a time, he or she first reads the instructions carefully, then chooses a paragraph, can be as long or short as they want, then writes down on the notebook their name, the time and date which they participate, then writes the first few words and last few words from the paragraph that they choose with the number of the page where the paragraph is. Then he or she uses the marker to write each word from the chosen paragraph on the silk cocoons which they find under the desk. After finishing writing on the cocoons, he or she can put all written ones in the plexiglass box mounted on the wall. Then they can leave. (Text courtesy of the artist)

This work was commissioned by the Nguyen Art Foundation for the Renaissance International School Saigon.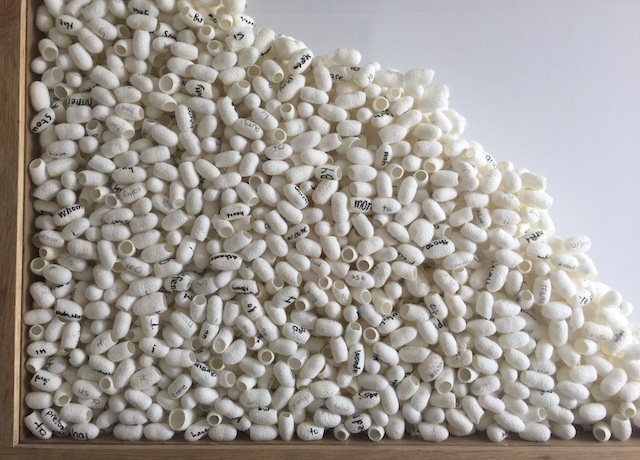 the Nguyen Art Foundation. Copyright © 2019. All rights reserved.