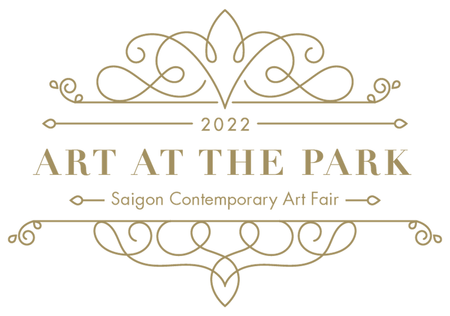 Art at the Park – Saigon Contemporary Art Fair
The Nguyen Art Foundation (NAF) is delighted to extend our invitation to you to attend a one-of-a-kind art event this weekend! With the main focus on Vietnamese contemporary artworks, this year Park Hyatt Saigon has partnered with 7 prestigious galleries in Vietnam, including Sàn Art, Galerie Quynh, MoT+++, Vin Gallery, Mơ Art Space, Cuci Art Studio and The Factory Contemporary Arts Centre, to host the exclusive Saigon Contemporary Art Fair. The event is supported by Đương Đại Việt, of which Quynh Nguyen – Founder of NAF – is a founding member.
Taking the form of a bedroom art fair, Park Hyatt and the participating galleries have set up an exclusive selection of their collection within the hotel's bedrooms.
Location: Park Hyatt Saigon
2 Lam Son Square, Ben Nghe, District 1, Ho Chi Minh City
Time: 8th & 9th January, 2022
Please register for Saturday and Sunday's public tours through the following registration links:
Saturday 8th January: bit.ly/AATP_SCAF_SaturdayRegistration
Sunday 9th January: bit.ly/AATP_SCAF_SundayRegistration
More information on the event and participating galleries can be found in our event's e-booklet. To ensure your safety and that of others during these challenging times, we will limit the number of attendees to 50 guests per session.
To avoid disappointments, please make sure you register beforehand and follow the hotel protocols regarding vaccination, health declarations and COVID-19 prevention measures for entry.
…
Đương Đại Việt is a network of leading collectors, artists, museum directors and art professionals, from Vietnam and abroad. Our mission is to promote and develop Vietnamese art and culture, locally and internationally. Operating as a club of individuals, Đương Đại Việt is a forum for sharing information, forging development, and promoting professionalism. Beginning 2022 Đương Đại Việt will offer a unique members-only monthly program of talks, studio visits and special events. To become a member and for further information, please contact us at: Đương Đại Việt