EXHIBITION SPACE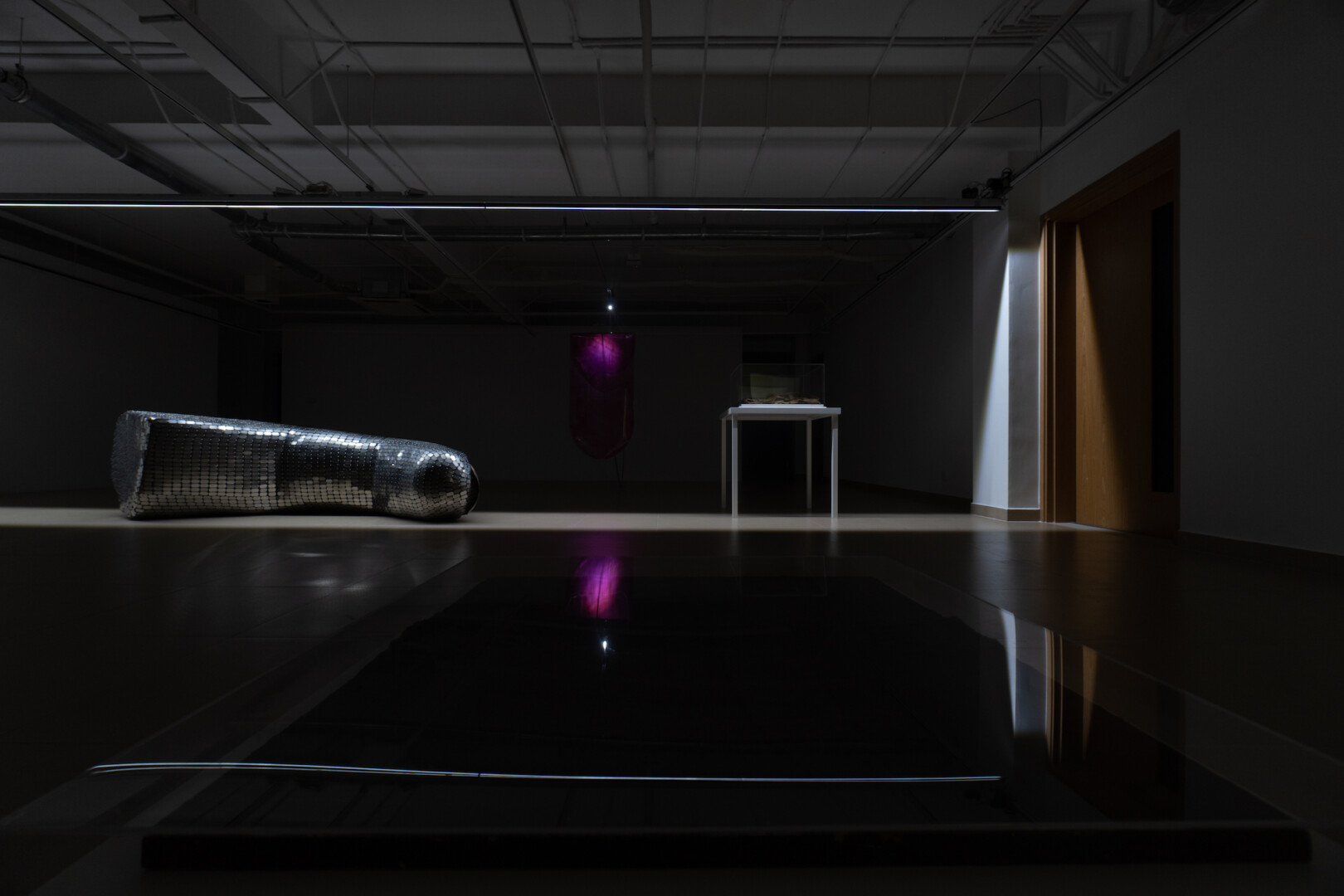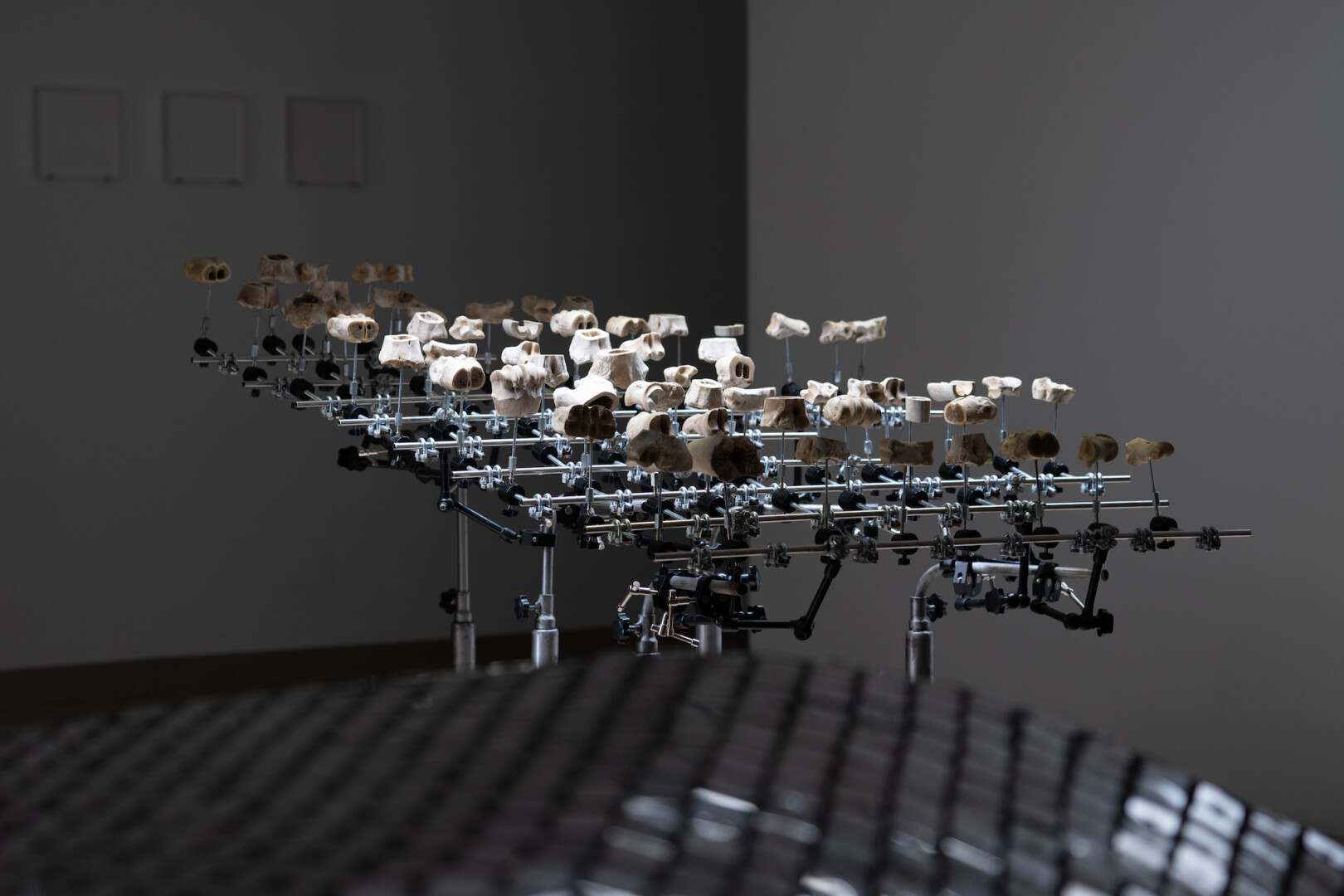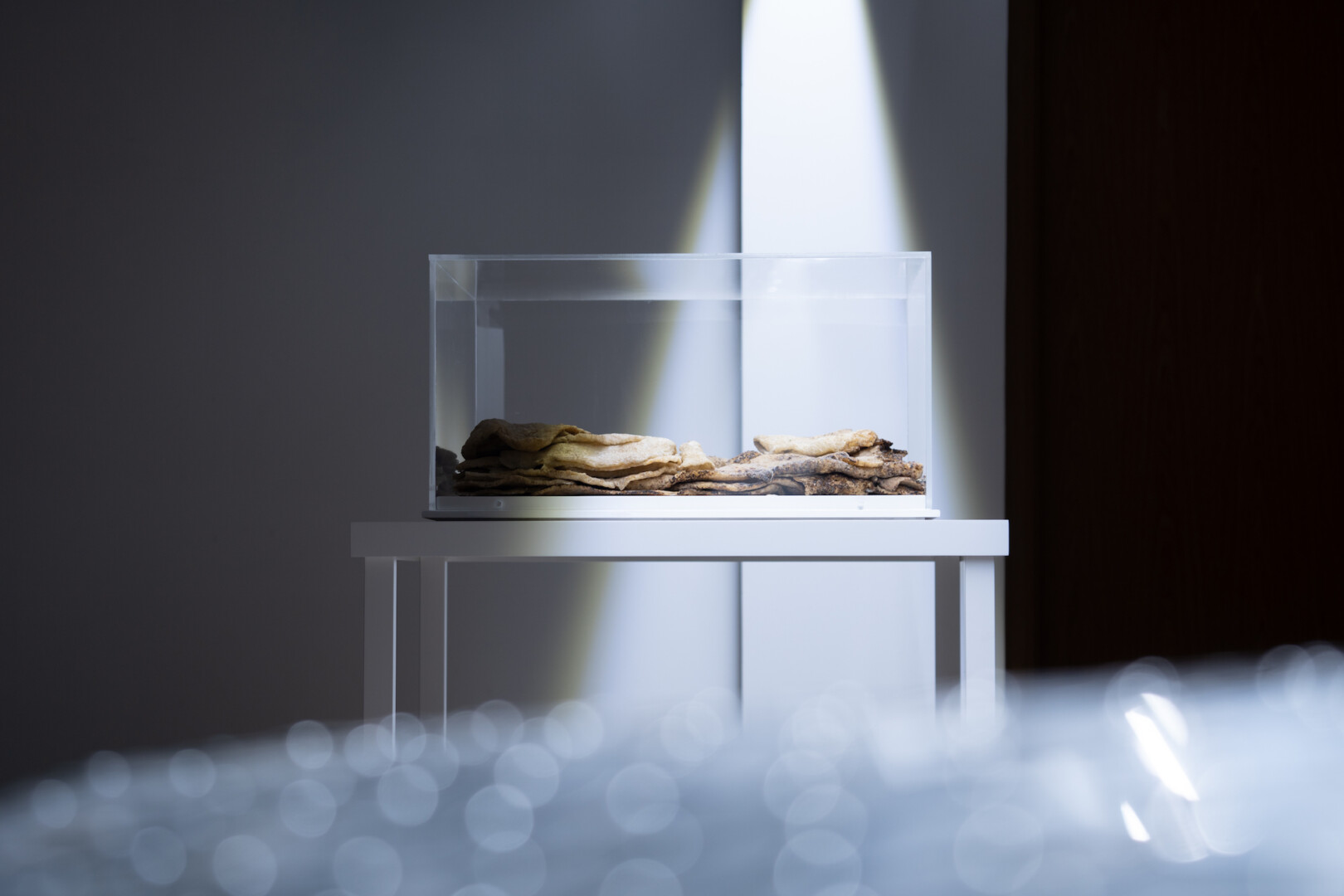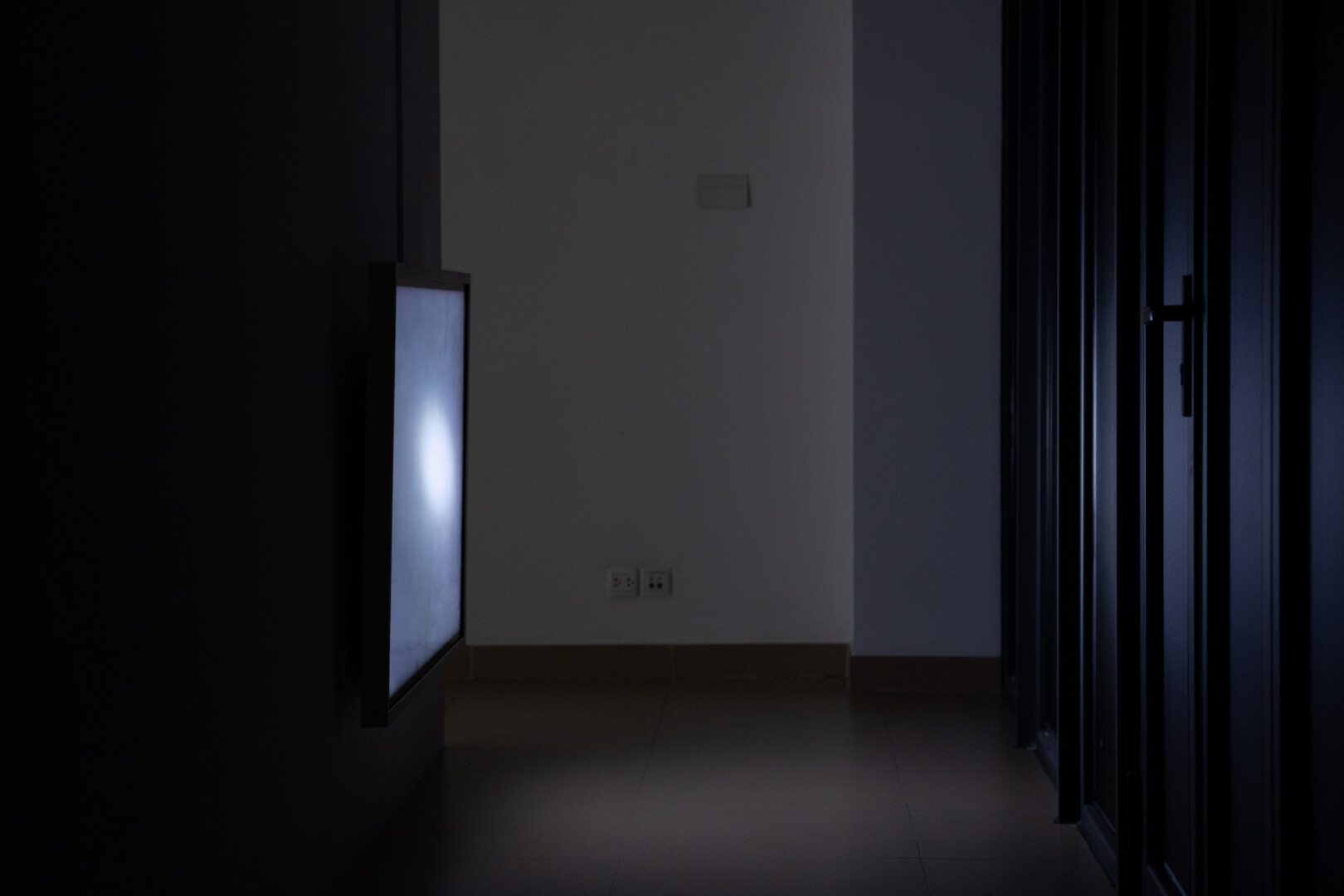 Nguyen Art Foundation (NAF) proudly presents White Noise (curated by Van Do) and Rhyming Gestures (curated by Thái Hà and Nhat Vo) – two concurrent exhibitions with the participation of 19 artists from within and outside of our Collection. The exhibitions will take place simultaneously across the campuses of EMASI Nam Long (District 7) and EMASI Van Phuc (Thu Duc City) from August 2023 to January 2024.
A landscape of bodily remnants. An ant crawling by.  Tongue, bones, skin, finger, traces of a dismembered corpse, some unidentified viscera. A self-run medical scanner. Distorted clocks syncing out of tune. 
Taking 'body' as a point of departure, White Noise fictionalizes a dystopian setting where the human body appears scattered, its parts eerily dismembered, its desires and beliefs examined by the hands of a machine. Within this imagined route of the ant, the gore and glory of a distant past, once dominated by humans, slowly reveals itself.  
Thanks to the generosity of participating artists Dao Tung, Tran Tuan, Nguyen Phuong Linh, Lai Dieu Ha, Nguyen Huy An, Dinh Q. Le, Nguyen Tran Nam, Jeamin Cha, Cam Xanh and Nguyen Trung, artworks that once formed part of past exhibitions or original bodies of works, whose meanings are quite settled and somewhat fixated on the initial contexts into which they were first born, will see each other again in a light hummed anew. Despite predictable mistranslations and inevitable compromises, all of the artworks allow for, at times even encourage, a re-reading and re-imagination that goes beyond the specificity of their original birthplaces. Ultimately, the exhibition hopes to arrive at a cross-generational dialogue that can give rise to alternative modes of viewing art, unexpected aesthetic encounters – unbound by socio-political urgencies – and offer some reflections on how our bodies, at once corporeal, symbolic, and biopolitical, are unnaturally cared for in a world of much permacrisis.
As a series of re-configurations of existing artworks from within and outside of NAF's Collection, White Noise also proposes an interpretation of the Foundation's 2023 theme Community and Compassion through a post-pandemic and post-human lens.
Special thanks to Ha An Khuong, Nguyen Van He, Bill Nguyen, Bach Tung, Le Thuan Uyen, Vu Duc Toan, Son PT, Nguyen Thanh Tam, Linh Le, Christopher Vinh-An Luu, Nhat Q. Vo, Thái Hà, Pham Ha Ninh, Linh Meow, Pham Phuong Cuc, Tram Vu, Vo Anh Quan, Vo Tuan Son, Ha Pham, Ném Project, Á Space and production team: Le Quang Minh, Nguyen Tran Nam and Nguyen Long Bien. 
—
The exhibition Rhyming Gestures is concurrently on display at EMASI Van Phuc (Thu Duc City) with participating artists Phan Thao Nguyen, Truong Cong Tung, Tran Luong, Le Hoang Bich Phuong, Nguyen Minh Thanh, Ngo Dinh Bao Chau, Nguyen Quang Huy, Tuan Andrew Nguyen and Nguyen Duc Phuong. For more information, please visit the exhibition page here.