EXHIBITION SPACE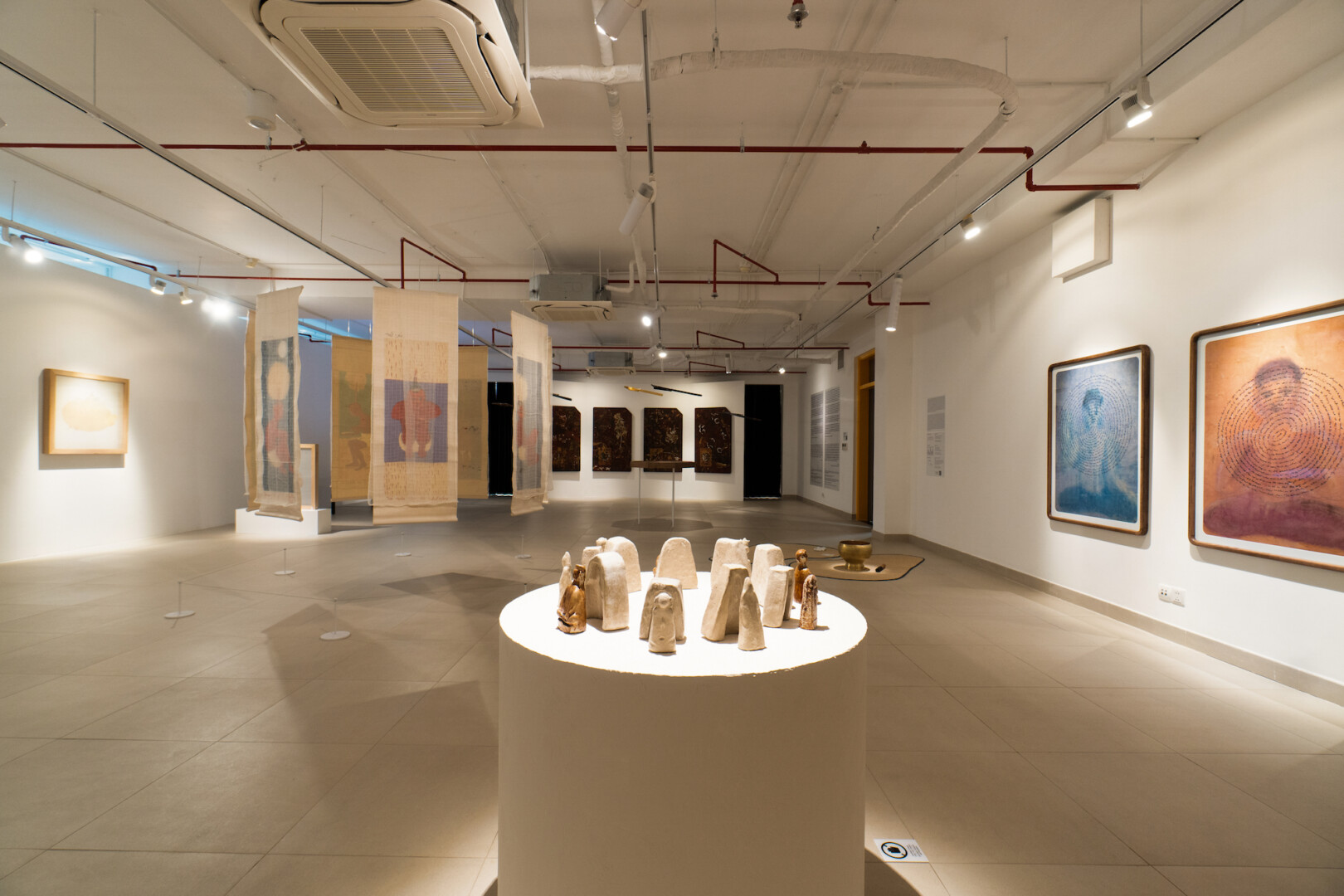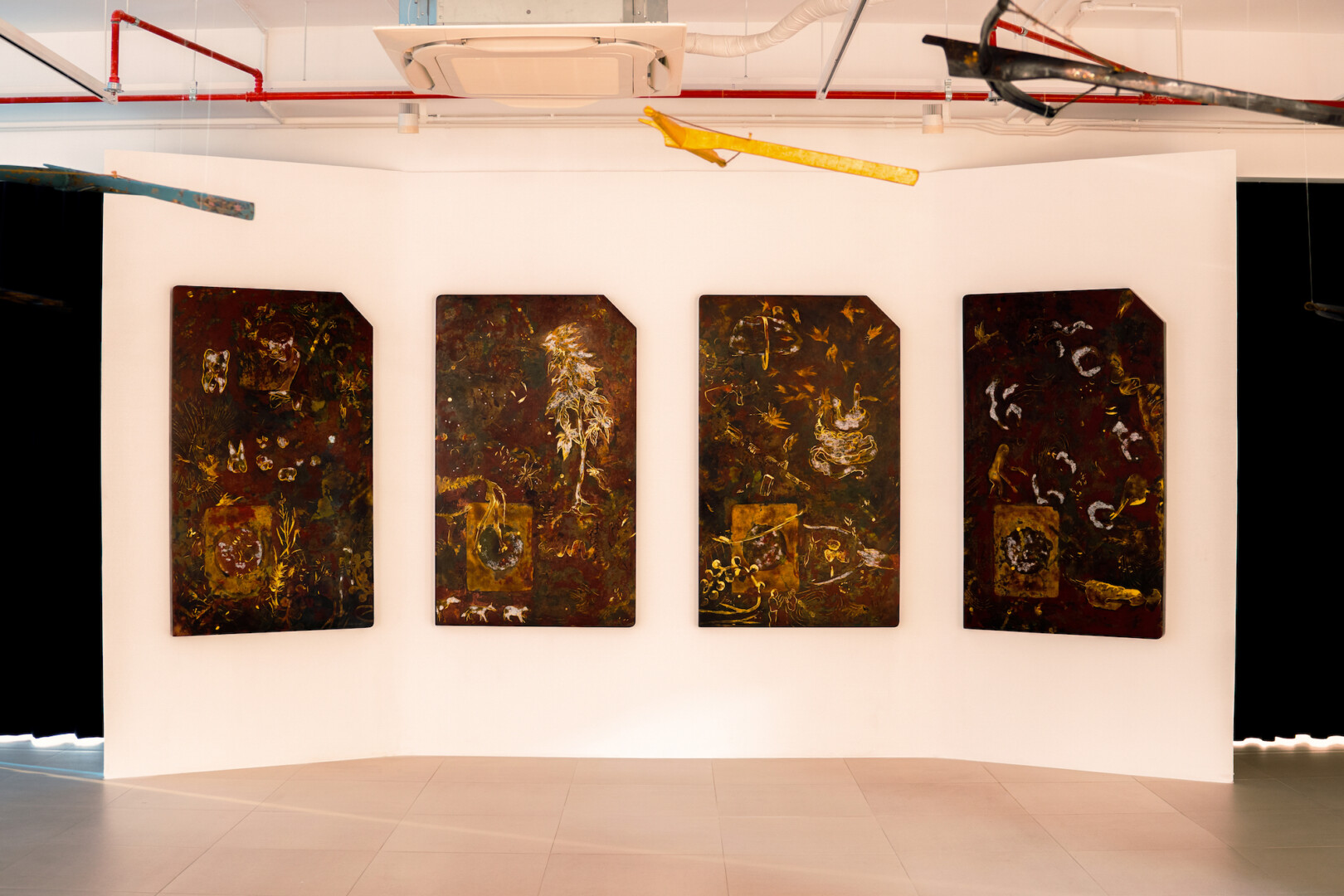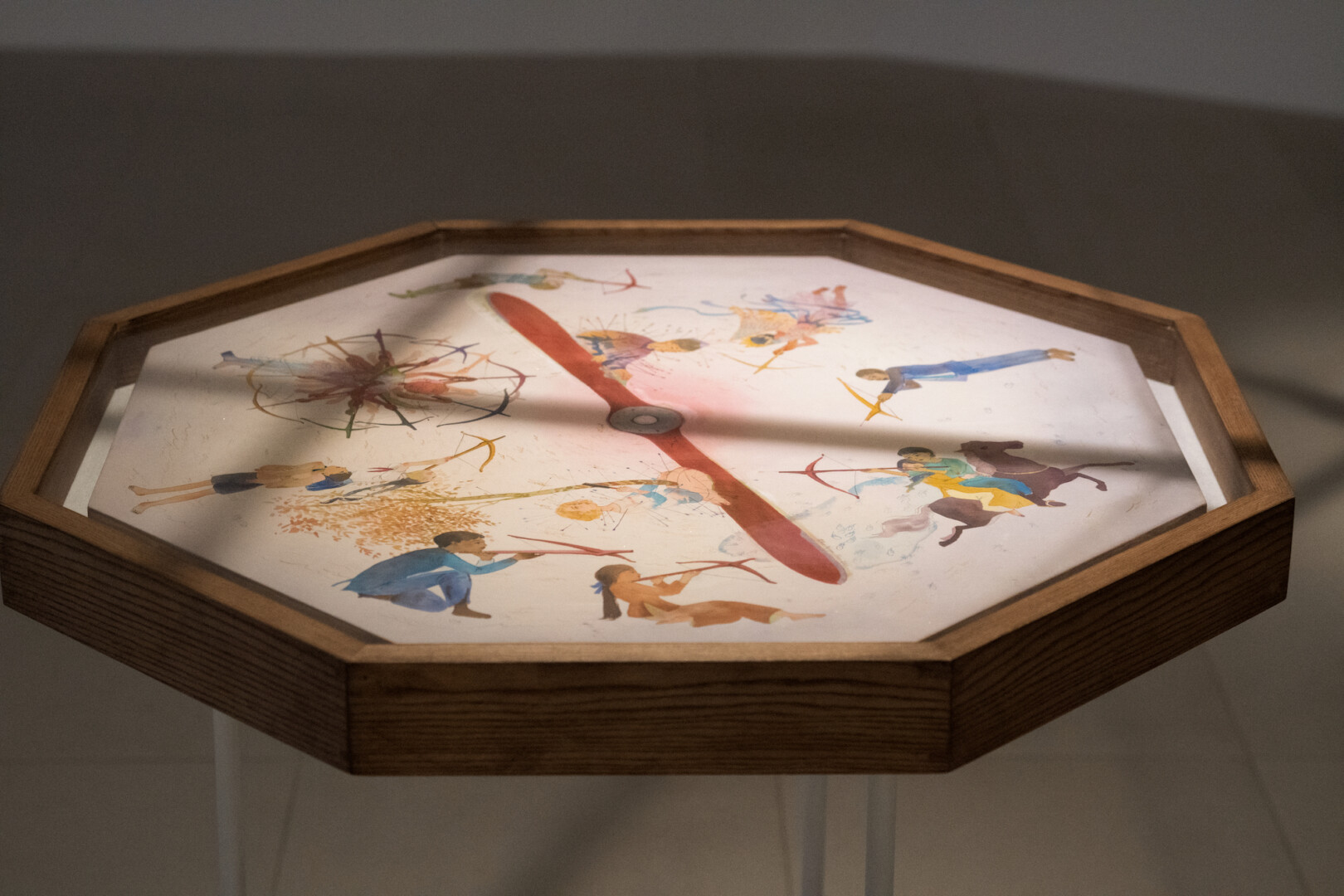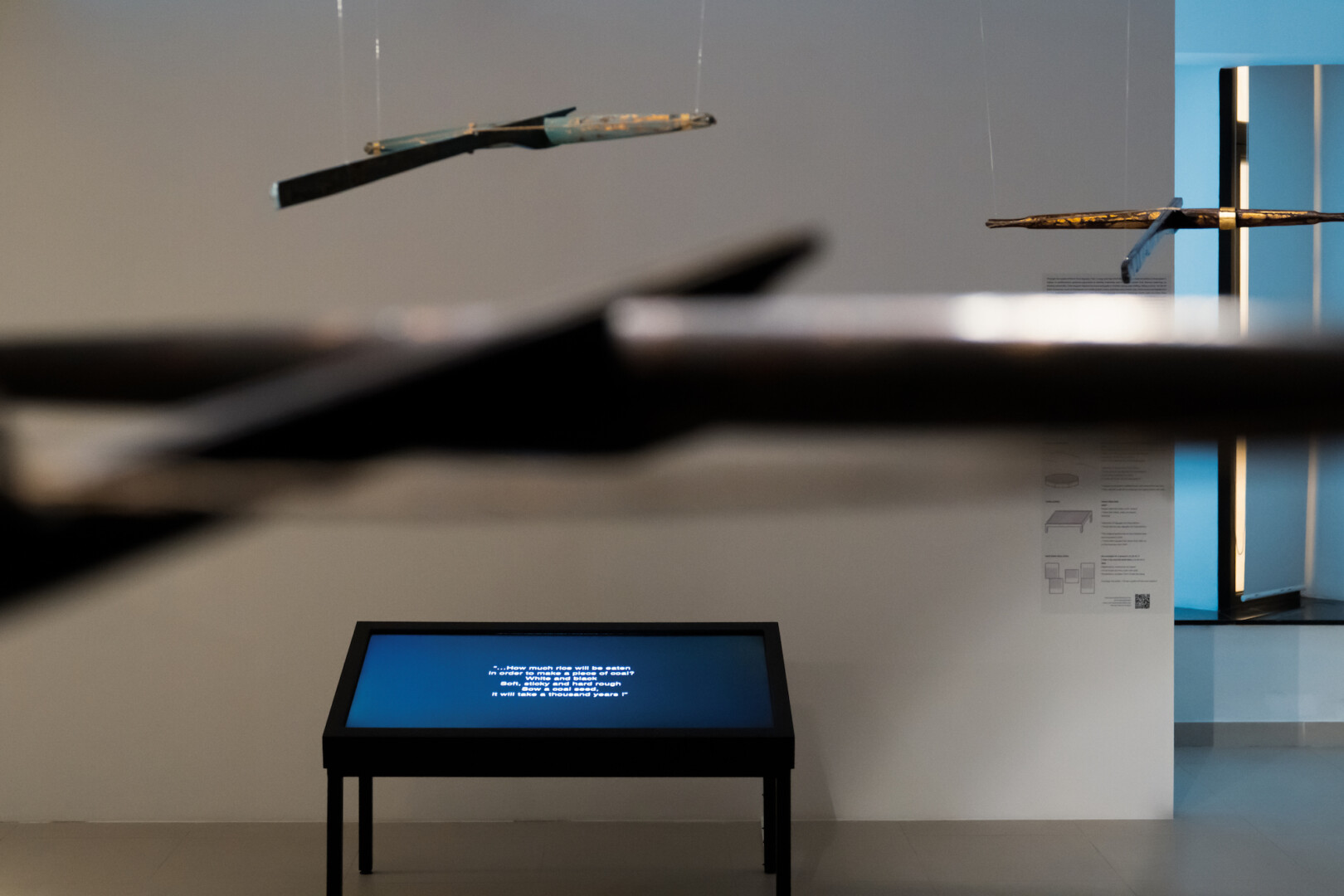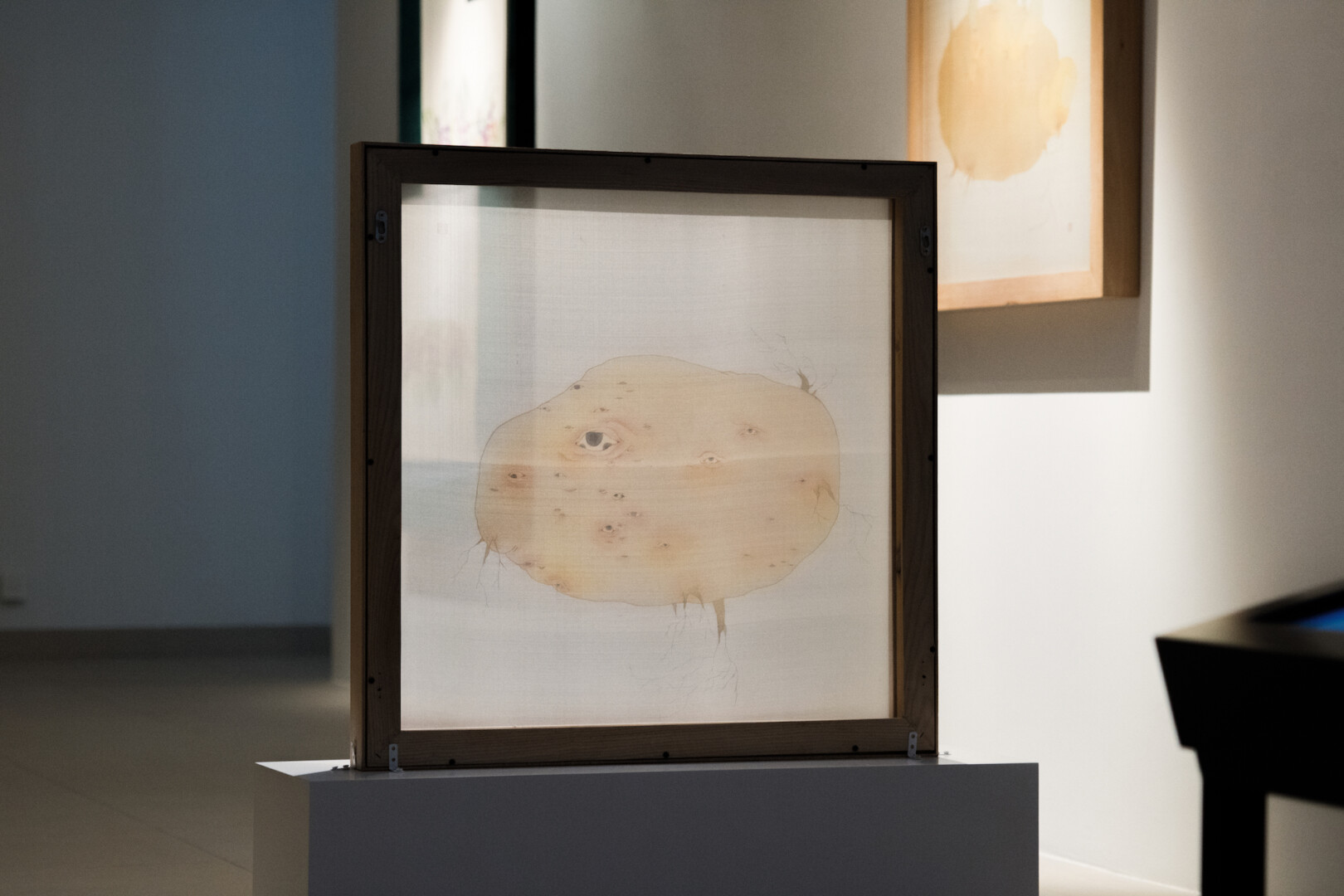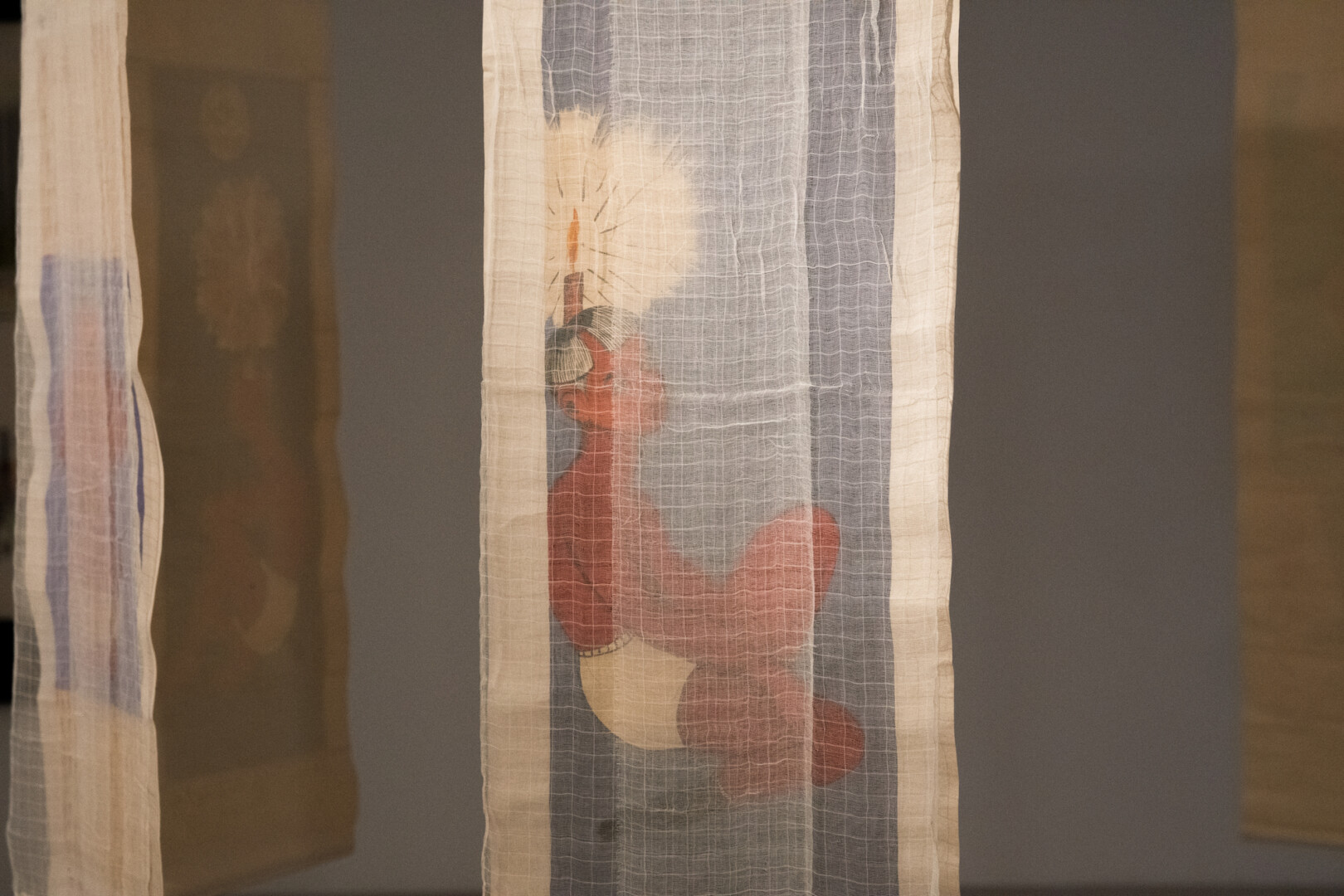 Nguyen Art Foundation (NAF) proudly presents Rhyming Gestures (curated by Thái Hà and Nhat Q. Vo) and White Noise (curated by Van Do) – two concurrent exhibitions with the participation of 19 artists from within and outside of our Collection. The exhibitions will take place simultaneously across the campuses of EMASI Van Phuc (Thu Duc City) and EMASI Nam Long (District 7) from August 2023 to January 2024.
—
In Rhyming Gestures, artworks dance. From the materials that make them up they take on rhythm. Hopping and rolling from ceiling to floor, they mimic and riff on the gestures of their makers, whose ritual of artmaking is, itself, dancing.
Dance engages the body, an act of being that blends the frequencies of sound and movement in the world with those steeped deep inside our muscles. Rhyming Gestures ventures that artmaking, as in dance, does not manipulate materials towards the goal of producing objects. To dance, flesh is material. The object it produces is the dancing body, which is not an object at all, only a moment in time. Maurice Merleau-Ponty writes in Eye and Mind* that artmaking is bodily: "it is by lending his body to the world that the artist changes the world into paintings". In making art, then, why wouldn't the maker be dancing? Lending their body to the world, with each movement they lend the rhythm of their flesh memories. Pouring out of the body of the artist-as-dancer, rhythm saturates the artworks so that they, too, dance as a way to exist in the world.
The works of Phan Thao Nguyen, Truong Cong Tung, Tran Luong, Le Hoang Bich Phuong, Nguyen Minh Thanh, Ngo Dinh Bao Chau, Nguyen Quang Huy, Tuan Andrew Nguyen and Nguyen Duc Phuong dance out myths, magic, and dreams. Rhyming Gestures invites viewers to inhabit the danceness of making, to see the rhythms of flesh the body has always carried.
*In his 1964 essay Eye and Mind, phenomenological philosopher Maurice Merleau-Ponty explores how the body perceives and associates itself with others and its surroundings. Through the act of painting, the artist offers her body to the world and extends her consciousness through the body. Simultaneously, she will perceive the world through her interactions, but also experience the world revealing its essence to her.
—
The exhibition White Noise is concurrently on display at EMASI Nam Long (District 7) with participating artists Dao Tung, Tran Tuan, Nguyen Phuong Linh, Lai Dieu Ha, Nguyen Huy An, Dinh Q. Le, Nguyen Tran Nam, Jeamin Cha, Cam Xanh and Nguyen Trung. For more information, please visit the exhibition page here.